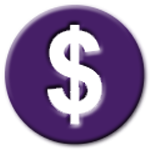 Meera Salon and Day Spa is happy to introduce our New Loyalty Program Effective January 1, 2020!
At Meera Salon and Day Spa we truly appreciate your business and loyalty, and we want to reward you with our Loyalty Program! As our customer, you automatically earn points toward Meera Money for each qualified service or retail purchase. There are no cards to keep track of or coupons to print. We take care of everything. For each dollar spent on a qualified service or purchase you receive 1 point.  You can redeem points once they reach 250 ($5.00).
New this year, Points will be applied to your bill as soon as they are available and cannot be saved. They will only expire if you have been inactive for 1 year. No more losing points in December!
Also, when a new client indicates on their information sheet that  you referred them (by name) you  receive 250 points!
• Points can be used on most service or retail purchases, they cannot be used to purchase gift certificates or used for gratuity.
• Points are not accumulated on gift certificate purchases or redemption.
• Points may be excluded from accumulation or redemption on certain specials and promotions that include reduced or free services/products.