Looking for a new cut, color or style? Call us to make an appointment for a free consultation. Rely on the talents of our professional stylists to help define your individualized style. We take time to consider your hair thickness, bone structure and lifestyle when creating the perfect look for you.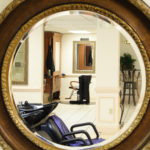 Hair Services
Prices for any professional service are subject to extra charges due to use of excess products, length and condition of hair, or sensitivity of skin.
Woman's Haircut
$40.00+
Deva Curl Design Cut
$50.00+
Men's Dry Clipper Cut
$15.00+
Men's Haircut
$22.00+
Kid's Cut (to age 7)
$15.00+
Shampoo Style
$25.00+
Shampoo Blow Out
$50.00+
Formal Style
$35.00 – $70.00+
Up-Do(full or partial)
$70.00+
Color*additional charges for multiple color or processes
$60.00+
Cap Hi-Lite
$65.00+
Partial Hi-Lite
$50.00+
Full Hi-Lite
$85.00+
Keratherapy Color Lock
 $50.00+
Keratherapy Smoothing Systems
$120.00+
Perm
$75.00+
Deep Conditioning Treatment with wet service
15.00
Scalp Treatment with wet service
$30.00+
 Scalp Massage (15 minute)
 15.00
We accept cash, checks and all major credit cards for products and services, tips and gratuities are cash only.